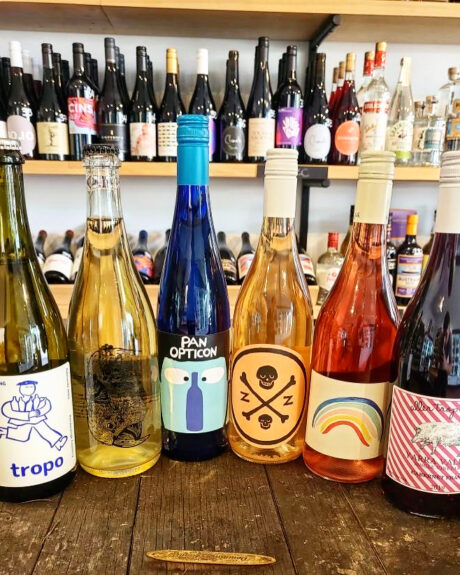 Spring fling natty mix rainbow juice mates and dogs park pack – November pack of the month
Sake Carafe 350ml
A beautiful gift for the sake lover in your life.
Vignerons d'Estezargues 'La Cuvee des Copains' Cinsault blend 2020
"The wine of friends" is a Summertime dream.
Unico Zelo 'Esoterico' 2021
A gateway orange wine, once you start you won't be able to stop!
Si Vintners 'The Sauce' Cab Sauv/Malbec/Pinot Noir 2018
Les Belles Histoires De Nos Terroirs 2019
A lighter and deeply aromatic red blend from the depths of the Languedoc.
Low Stock
Intro to Eastern France wine class (Monday November 28th 6:00-8:00pm)
Chouette 'Bonnie Rosé' Grenache
Pretty as punch and super refreshing Grenache Rose.
Poster – Fete du Beaujolais (Medium)
Celebrate Beaujolais Nouveau!